Xtrons IQ7239B | BMW | E39 | Android 12 | Snapdragon 665 | 6GB RAM |128GB ROM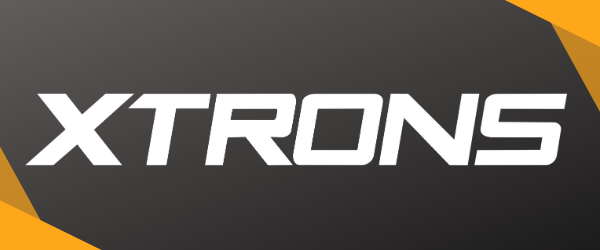 Цени вкл. ДДС цена за доставка
В готовност за изпращане днес.
Време за доставка приблизително 1-3 работни дни
In den letzten 7 Tagen 1-mal verkauft
Номер на поръчка:

IQ7239B
ICE/HU/IQ7239B Octa-Core Qualcomm Snapdragon 665 (AI) 6GB RAM 128GB ROM 7"...
още
Информация за продукта "Xtrons IQ7239B | BMW | E39 | Android 12 | Snapdragon 665 | 6GB RAM |128GB ROM"
ICE/HU/IQ7239B
Octa-Core Qualcomm Snapdragon 665 (AI)

6GB RAM 128GB ROM

7" Android Navigation head unit

Integrated CarPlay | Android Auto

Internal DSP

4G LTE Modul*

4K Video

DVD drive
*SIM card not included. Support for 4G operators in Asia and Europe.
Resler Module und OBC License for displaying of on-board computer data not included.
IQ
The ultimate octa-core flagship series
Snapdragon 665:
11nm FinFET Process engineering

Qualcomm AI-Engine

Kryo 260 CPU

Adreno 610-GPU

6GB LPDDR4 RAM 128GB SSD

Octa-Core up to 2.0Ghz/c
-----------------------------------------------------------------------------------------------------------------------------------
New milestone for the car radio industry
-----------------------------------------------------------------------------------------------------------------------------------
Qualcomm Snapdragon 665-Plattform
The fastest and smartest chip for the car radio
This platform features robust technologies such as the Qualcomm Kryo260 CPU architecture, which is equipped with four Cortex A73 performance cores and four Cortex A53 energy-efficient cores. Thanks to 11nm process technology, this 64-bit octa-core processor delivers top-level performance with a clock speed of up to 2.0 GHz. This keeps performance and stability at the top.
4 x Cortex A73 2.0GHz
4 x Cortex A53 1.8GHz
11nm-Prozess - The most advanced process
Kryo260 architecture - Intelligent task assignment
64-bit architecture - use of more memory for faster calculations
6GB LPDDR4 RAM and 128GB SSD
A big leap in RAM and storage
Dual channel 6GB LPDDR4 RAM
The performance of 6GB LPDDR4 is greatly improved compared to 4GB LPDDR3 memory of the last generation while maintaining low power consumption.
+50% Increased capacity
+50% Improved operating performance
-20% Power consumption
128GB Solid State ROM
XTRONS doubles the storage capacity of the IQ series to 128GB SSD, twice the size of the last generation with 64GB ROM, so you can download and store more content faster and without limitations.
Capacity:
+100% compared to 64GB
Read and write speed:
+20% compared to last generation
Leading the way in AI-driven Android system
Epic in intelligence and speed
Qualcomm 3rd Gen AI delivers highly intelligent experiences for great gaming, security-related performance and more on the optimized Android 12 system. The system becomes smarter than ever with seamless interactions, delivering a revolution in productivity and entertainment.
Optimized Android 12 System
Powered by
3rd generation AI engine
Adreno 610 GPU
Ultra-smooth 4K entertainment on the go.
Designed for the most realistic and responsive gaming experience and 4K video playback, the Adreno 610 GPU makes in-car gaming as smooth as possible. It can also perfectly decode other video formats up to 4K with Vulkan, OpenGL, OpenCL and DirectX support.
Integrated 4G LTE solution from Qualcomm.
Reliable connection with extended coverage (Asia and Europe).
With stable 4G LTE connectivity, you can now enjoy a premium driving experience by connecting your vehicles to the cloud, sharing your internet connection, enabling your tracking or navigation apps, and more.
Supported 4G operators in Asia and Europe:
Europe: 1, 3, 7, 8, 20, 28, 38, 40
Asia: 1, 3, 5, 7, 8, 20, 28, 38, 40, 41
Australia: 1, 3, 5, 28, 40
Brazil: 1, 3, 7, 28, 38
Micro SIM card support
*This device only accepts micro SIM cards (not included).
Note: Not all 4G bands are supported. Please check if your carrier supports the bands listed above before purchasing. 4G supports ONLY internet SIM data, not phone calls. You can make voice/video calls through various apps.
State-of-the-art hardware, exceptional features
The IQ series offers a new level of hardware in the industry. It offers premium sound quality and exceptional entertainment features that take your driving experience to a new level.
Grade A capacitive touchscreen.
G+G's 7-inch capacitive touchscreen provides a brilliant viewing and touch experience while achieving new levels of scratch, crack and corrosion resistance.
1024 x 600 Resolution Glass+Glass Touchscreen
TDA7708 - Perfect radio solution with RDS
Hassle-free station search with strong signal no matter where you are.
High quality aluminum heat sink, efficient heat dissipation
XTRONS' signature aluminum heat sink can efficiently dissipate heat, improving long-term stability and reliability. No fear of overheating!
STMicroelectronics TDA7850 chip with maximum 4*50W power output
The versatile TDA7850 delivers first-class amplification in clean, loud and natural sound.
STMicroelectronics MCU
Improved task efficiency and processing control.
Audiophile DSP sound quality
Experience the best possible sound wherever you are on your journey.
Interaction without limits
CarAutoPlay and Android Auto, Perfect interaction.
Seamlessly display compatible apps from your iPhone/Android phone on the big screen for safer operation, and use voice commands directly from the device.
Wireless CarPlay
Connect your iPhone wirelessly via Bluetooth and WiFi.
Android Auto via USB
Connect your Android phone with a USB cable
XTRONS Exclusive UI
The new exclusive XTRONS user interface presents optimized menus and intuitive icons in a distraction-free way for safe driving.
Intuitive icons, easy to touch
Quick menu bar, convenient access
Dual-band Wi-Fi, improved internet speed
Dual-band Wi-Fi supports both 2.4GHz and 5GHz bands for increased speed and flexibility.
2.4GHz
5GHz
Advanced infotainment features
Instant access to rear camera
AHD camera support
XTRONS IQ series supports instant access to reverse mode without delays when you reverse and AHD (1920*1080) cameras (not included) with much wider and clearer view.
Reverse image in real time
Wider viewing angle and clear night vision
Steering wheel controls
Steering wheel controls are designed to make interacting with the radio while driving safer. These controls allow you to adjust volume, change stations, skip tracks and more without taking your hands off the wheel or your eyes off the road.
Accurate GPS Navigation
Supports various navigation systems GPS, Glonass, Beidou and maps Sygic, iGo, Waze, Google Maps etc. Easy to get the latest road information and accurate direction.
GPS + Beidou | Beidou + Glonass | Glonass+GPS
Latest Bluetooth 5.0
Enjoy a high-quality connection for hands-free calling and music streaming with the latest Bluetooth 5.0.
Hands-free calling
Phonebook sync
View call history
Bluetooth music
Multimedia USB/SD Input
Plug and Play, enjoy media files from your USB flash drive or TF card/micro SD card anytime in a convenient way.
*******************************************************************************
Indispensable accessories for adding exciting functions (optional)
Camera
XTRONS CAM005/CAM006/CAM007/CAM009/CAM001F
It supports both front camera and rear camera (Real-time Reversing Image). With the rear camera, you can access the images from the rear camera without delay as soon as you reverse.
OBD
XTRONS OBD01, OBD02, OBD03 und OBD04
OBD2 scanners can retrieve real-time data and fault codes from your vehicle's computer so you can fix the problems or take precautions.
DVR + ADAS
XTRONS DVR023S, DVR025S, DVR027S, DVR028, DVR030 (with ADAS-Funktionen)
With an external dashcam, you can record your trip.
DAB
XTRONS USBDAB01/USBDAB02/USBDAB03
With the DAB+ tuner, you get stronger signals to receive more high-quality digital radio programs.
TPMS
By installing a TPMS on your car's wheels, the sensors can monitor tire pressure and display it on the radio in real time.
Microphone
XTRONS MIC001/MIC002/MIC003/MIC004
The new RCA or HD output lets you share video with your backseat headrest players.
If you need further accessories from XTRONS, please do not hesitate to contact us.





| | |
| --- | --- |
| Screen size: | 7" |
| BMW Series: | 5 Series E39 |
| Android Version: | Android 12 |
| Xtrons Series: | IQ |
| Memory: | 128 GB |
| RAM: | 6 GB |
| DVD drive: | Laufwerk vorhanden |
Сродни линкове "Xtrons IQ7239B | BMW | E39 | Android 12 | Snapdragon 665 | 6GB RAM |128GB ROM"
Прочети, напиши и обсъди менения...
още
Оценка от клиента за "Xtrons IQ7239B | BMW | E39 | Android 12 | Snapdragon 665 | 6GB RAM |128GB ROM"
От:
Vadims Senko
На:
25.09.2022 г.
Top Class
I just put it today, I haven't figured out in all the features yet, but I'm already
Completely satisfied !

What I liked :

1. The screen is very good quality.
2. Sound settings, a lot of things can be adjusted and the quality of sound a lot better than stock BMW E39 sound.
3. Very quick system without freezes
4. A lot of features
От:
Wolfgang Spatzier
На:
16.09.2022 г.
Vollkommen Zufrieden:-)
Hab mir vor ca. 5 Jahren das erste mal ein Xtrons Radio im E39 eingebaut und hab jetzt auf das Xtrons IQ7239B gewechselt.

Hat super funktioniert auch mit der IBusApp mit dem freischalten alles Problemlos, super schnelles Gerät.

****Bin begeistert****
От:
Alexis
На:
31.08.2022 г.
Geht ins Ohr...bleibt im Kopf :)
Ich bin im vollem Umfang zufrieden.
Geht wie die Sau das Teil !!!
От:
Jerome
На:
22.08.2022 г.
Alles Mega
Ein klasse Radio, ich so mega zufrieden

Напиши оценка
Оценките ще бъдат активирани след проверка.