DAB+ receiver stick incl. antenna | USBDAB01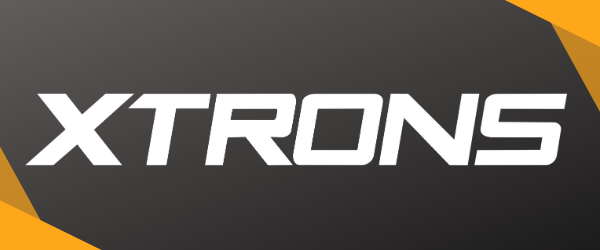 Číslo objednávky:

USBDAB01
ICE/ACS/USBDAB01 USB 2.0 DIGITAL DAB+ RECEIVER STICK. ONLY FOR XTRONS...
více
Informace o produktu "DAB+ receiver stick incl. antenna | USBDAB01"
ICE/ACS/USBDAB01
---
USB 2.0 DIGITAL DAB+ RECEIVER STICK. ONLY FOR XTRONS ANDROID CAR RADIOS
DAB+ (Digital Audio Broadcasting), which is known for its better sound quality and strong signal reception, has gradually replaced the traditional analog broadcasting AM/FM. Connect the USB stick to the XTRONS Android head units, and you can receive the DAB+ digital radio through your car radio and enjoy audiophile sound in your car.
Audiophile High-Fidelity Sound: You can enjoy CD-quality sound without distortion.

Multi-channel selection: One frequency covers multiple channels - convenient and easy to access your favorite programs.

Super strong anti-interference: the SNR is over 95db, the encryption rate is 192kbps, which is suitable for use in an intense moving environment such as a car.

Faster switching: one station covers multiple channels, making it more convenient to switch between radio stations.

Detailed channel information: You can see exactly what you are listening to!
Easy installation
Connect the USB stick to the USB port of the XTRONS Android head unit, place the DAB+ antenna in the optimal position in your car.

Installing the DAB antenna

Removing the A-pillar trim from the passenger side.

Scrape some paint off the A-pillar to attach the copper grounding lug. (Please tear off the sticker from the ground lug surface and make sure the ground lug is well connected to the vehicle ground).

Attach the antenna to the windshield once the copper ground lug is attached. (Please try to position the antenna at least 60 mm away from the roof of the vehicle, and place the antenna facing upwards).

Run the cable to the back of the DAB stick and connect it for testing. Reinstall the A-pillar when finished.
Alternatively, it is also possible to use other DAB+ antennas or a splitter.
Important information: This USB DAB+ radio receiver stick is specifically designed for XTRONS Android radios only.
The article includes:
1 x USB stick

1 x DAB+ antenna
Související odkazy na "DAB+ receiver stick incl. antenna | USBDAB01"
Číst, psát a posoudít hodnocení...
více
Zákaznické ohodnocení pro "DAB+ receiver stick incl. antenna | USBDAB01"
Od:
Anonym
Na:
23. 2. 2023
Lohnenswert
Kauf hat sich gelohnt. Sehr schnelle Lieferung und toller Support!
Od:
Vögeli Alex
Na:
21. 11. 2022
Napsat hodnocení
Hodnocení bude aktivováno po ověření.