No results were found for the filter!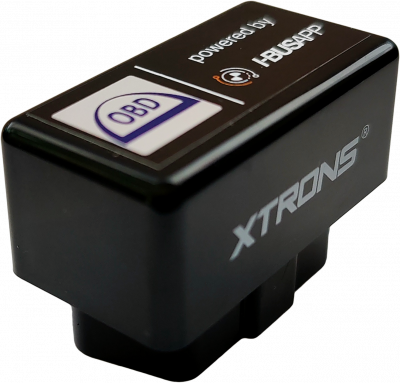 Deep OBD OBD-II Bluetooth-Adapter
OBD2 Bluetooth-Adapter for app "Deep OBD" This Xtrons Bluetooth OBD adapter has been converted and tested for the app " Deep OBD " by the app developer Mr. Holeschak. This makes the adapter compatible with all BMW vehicles with OBD2...
Sold 4 in the last 7 days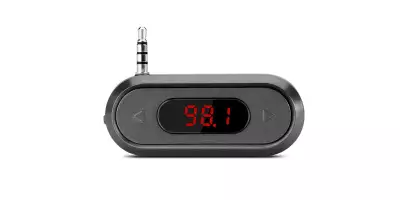 FM-Transmitter Mini-AUX-Adapter wireless | FM02
DRAHTLOSER FM-TRANSMITTER MINI-AUX-ADAPTER MIT 3,5-MM-BUCHSE Mit diesem Sender können Sie Ihre Musik vom Android-Radio auf Ihr Originalsystem übertragen, wenn Sie keinen Aux-Anschluss haben. Der Empfang erfolgt dann über Ihr werksmäßig...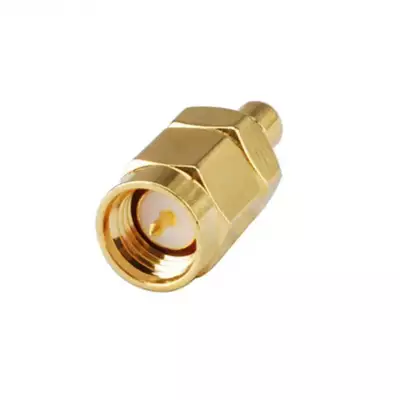 SMA-SMB Stecker Adapter
Antennenadapter zwischen SMA und SMB Dieser Adapter ermöglicht eine Verbindung zwischen den Antennenkabelsystemen SMA- und SMB. Details: Männlicher SMA-Stecker Männlicher SMB-Stecker Komplett vergoldet z.B. zum Anschluss von einer...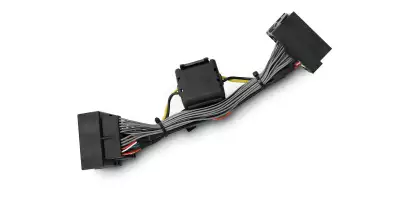 Quadlock-Adapter mit Noise-canceling-Box |...
Quadlock-Adapter mit Rauschunterdrückungsbox (Noise-canceling) passend für BMW, Volkswagen und Mercedes-Benz Radios mit Flachpinanschluss. Das neue Android-Gerät ist verbaut und nun kommt ein dauerhaftes Rauschen aus den Boxen? Mit...
Sold 4 in the last 7 days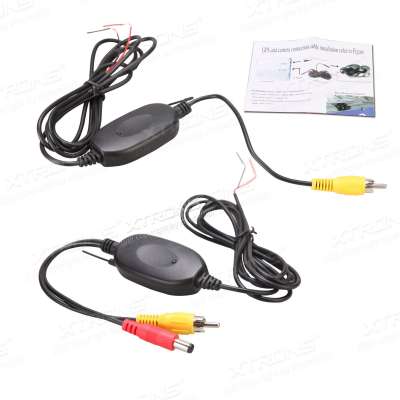 Drahtlose Cinch-Übertragung für Rückfahrkameras...
ICE/SS/TXREA Drahtloser Kamera-Empfänger | TXREA Einfache Installation & Bedienung Hohe Qualität Geeignet für alle Arten von Autoradios 2.4GHz DRAHTLOSER RCA-VIDEOSENDER & -EMPFÄNGER FÜR RÜCKFAHRKAMERAS Dieser drahtlose Sender &...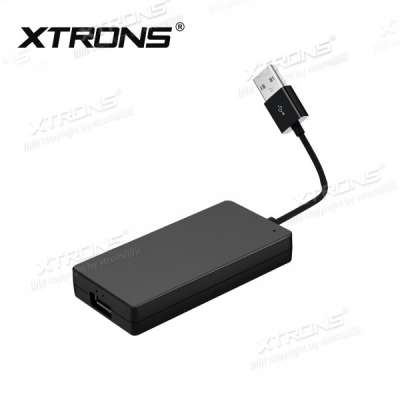 CarPlay Android Auto USB-Adapter wireless | CP03
CARAUTOPLAY-DONGLE, ERWEITERN SIE IHR SMARTPHONE AUF IHR AUTO Car Auto Play nimmt die Dinge, die Sie während der Fahrt mit Ihrem Smartphone tun möchten, und bringt sie direkt auf das Display Ihres Autos. Sie können Wegbeschreibungen...
Sold 2 in the last 7 days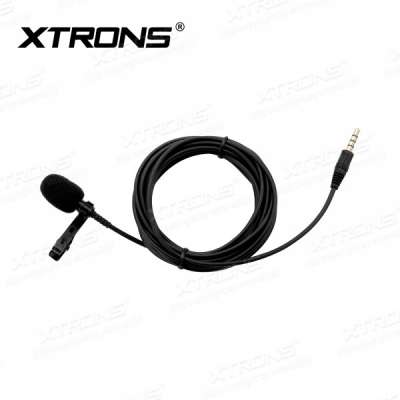 Mikrofon | MIC004
Störsicheres Ansteckmikrofon mit 2,95 m Kabel Premium-Mikrofonchip für präzise Sprachaufnahme Bessere Bauweise mit hochwertigem Material Kompatibel mit Geräten mit 3,5-mm-Audiobuchse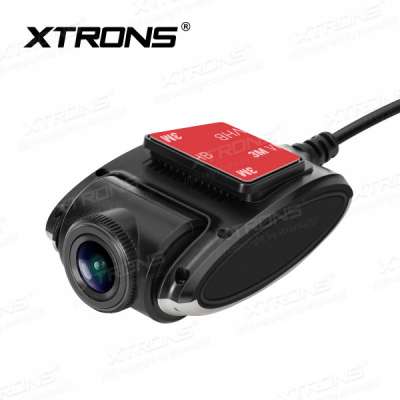 Dashcam mit Fahrassistens (ADAS) | DVR030
1280*720 HD Auto DVR Dashcam USB digitaler Videorekorder mit Fahrerassistenz (ADAS) Elegantes Erscheinungsbild und Design 85º drehbarer Winkel Ermöglicht es Ihnen, den optimalen Aufnahmewinkel einzustellen. 170º breiter Blickwinkel...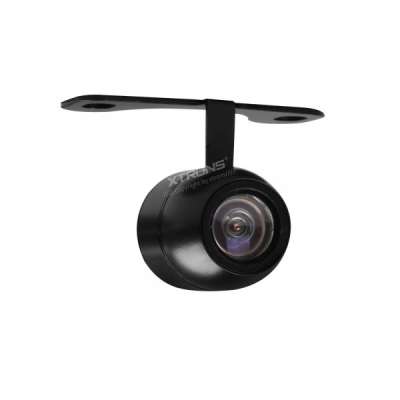 Rückfahrkamera | Universal | CAM007
LED-Farb-120°-Weitwinkel wasserdichte HD-Objektiv-Rückfahrkamera Unsere neueste Rückfahrkamera ist die perfekte Lösung zur Verbesserung der Sicht nach hinten für Ihr Fahrzeug. Hochauflösende, rückwärts gerichtete Leitlinienfunktion und...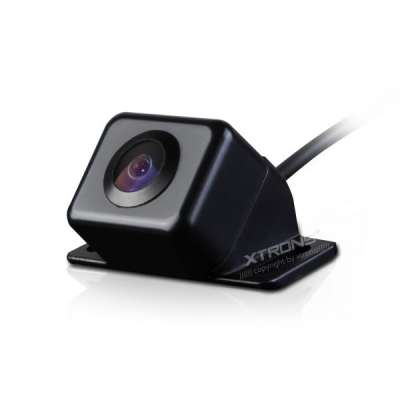 Rückfahrkamera | Universal | CAM005
Wasserdichte Weitwinkel-Auto-Rückfahrkamera Diese Rückfahrkamera eignet sich perfekt für Pkw, MPV, Lkw oder Lastkraftwagen und liefert mit Farbe ein großartiges Bild auf Ihrem Bildschirm. Behalten Sie mit dieser Rückfahrkamera das Heck...
Sold 1 in the last 7 days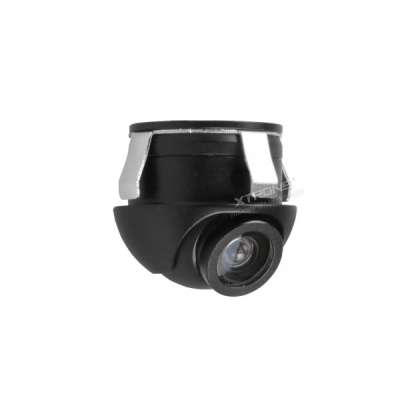 Rückfahrkamera | Universal | CAM006
170°-Weitwinkel wasserdichte 360°-Rotations-Rückfahrkamera Unser neuestes Rückfahrkameramodell eignet sich perfekt für PKWs, kompakte Vans, Lieferwagen und LKWs. CAM006 einfach mit dem von uns gelieferten Bohrer installieren. Ihre...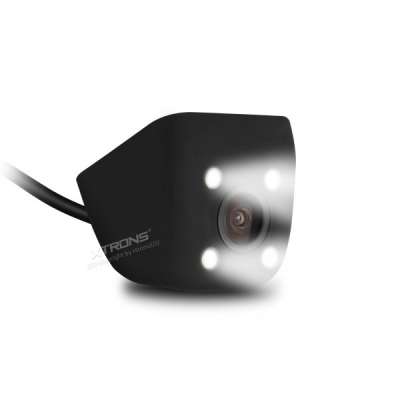 Rückfahrkamera | Universal | CAM009
170-Grad-HD-Rückfahrkamera Wesentliche Eigenschaften Die Cam009 verfügt über eine Tag/Nacht-Funktion vollfarbige 170 Grad Weitwinkelansicht. Die CAM009 ist außerdem wasserdicht. Der HD-Imaging-Sensor hat eine Größe von 656x492 Pixeln....
Sold 1 in the last 7 days